Canadians love to shop and we don't let the cold weather slow us down. Here are Canada's biggest and best shopping malls in the world, places that provide retail therapy-and, often, much more.
CF Toronto Eaton Centre — Toronto, ON with 53.7 million visitors
West Edmonton Mall — Edmonton, AB with 28 million visitors
Metropolis at Metrotown — Burnaby, BC with 27.7 million visitors
CF Rideau Centre — Ottawa, ON with 24.6 million visitors
Square One, Mississauga, ON with 23 million visitors
Montreal Eaton Centre — Montreal, QC with 22.3 million visitors
CF Pacific Centre — Vancouver, BC with 22.1 million visitors
1. Toronto Eaton Centre
Built right in the heart of Toronto, the Eaton Centre which, is not surprisingly, was once anchored quintessentially Canadian retail giant, Eaton is one of the nation's largest urban mall, with four level of shopping mall and some 230 retaliers
Rating: 4.4
Address: 220 Yonge St, Toronto, ON M5B 2H1, Canada
opening hours: 9:30 am to 10 pm(except sat. and sun.)
2. West Edmonton Mall
Once the world's largest mall (and still in the Top 10), this sprawling complex-which includes several amusement parks, an ice palace, a miniature golf course, a number of themed areas (Bourbon Street, Chinatown, Europa Boulevard), a waterpark, and a hotel-puts up some staggering numbers. It covers more than 6.1 million square feet, employs some 23,000 people, and welcomes more than 28 million visitors to its 800 stores and services every year.
Rating:4.4
Address: 8882 170 St NW, Edmonton, AB T5T 4J2, Canada
Opening hours: 9 am to 10 pm(except saturday and sunday)
3. Polo Park
The largest shopping mall located between Toronto and Edmonton, Winnipeg's massive mall serves up more than 200 retail outlets. One of the first covered malls in Canada, it takes its name from the (now closed) racetrack that used to sit next door, and sits across from the home stadium of the Winnipeg Blue Bombers. It's also a major media centre, hosting three of the city's largest radio stations in a state-of-the-art facility that's part of the mall complex.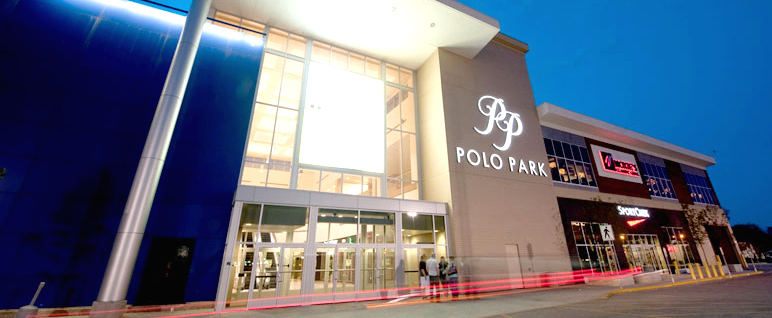 Rating:4.3
Address: Portage Ave #66Q-1485, Winnipeg, MB R3G 0W4, Canada
Opening: 10 am to 9 pm
4. Metropolis at Metrotown
British Columbia's largest mall, Metrotown offers more than 400 stores and services-everything from big brand names like Banana Republic, H&M and the Disney Store, to small wine shops and a Build-a-Bear Workshop-as well as a Silver City multiplex and CHQ, one of the largest and most popular video arcades in Western Canada. The mall's Grand Court often hosts special events, including art shows and concerts.
Ratings:4.3
Address: 4700 Kingsway, Burnaby, BC V5H 4N2, Canada
Opening: 10 am to 9 pm
Published by – Antika