There are 700 banks in Austria including joint-stock banks, commercial banks, postal savings banks, and mutual lending companies. Austria is one of the euro zone's richest countries. And the country's banking system also is successful, and it meets global standards. Bank branches are all across major continents. 
Below is Austria's list of top-rated and successful banks.
Erste Group Bank.
RZB Group.
UniCredit Bank Austria AG.
BAWAG P.S.K.
Raiffeisen Bank International AG.
Oesterreichische Kontrollbank AG.
The Austrian banks have split up into several sectors.
Do you have any questions or need help? Please send a message to malumat@alinks.org.
If you are looking for a job, we are not a recruitment agency but read on how to look for a job first and or send a message to gjeni.pune@alinks.org about support for your job search.
All our support is free of charge. We don't give advice but just information. If you need expert advice, we'll find it for you.
Single-tier: Joint-stock banks, specialized credit institutions, mortgage banks, and housing construction banks are single-tier.
Two-tier: Volksbanken and savings banks are two-tier.
Three-tier: Only Raiffeisen banks are three-tier. 
Banks in Austria
With more than 300 locations and a host of partner branches in 19 different nations, bank Austria is the most open bank and the largest bank in the world. It has three types of accounts which ex-pats can take advantage of:
1.) The Relax account, as the name implies, is a perfect one for those who want to think about banking.
2) If you're not a fan of a bank visit, Bank Austria will have you protected by their Online account.
3) For ex-pats with low banks use, you can use the Perfect Fit account. In general, maintenance costs are small and its programs will meet consumer needs.
Here are some brief descriptions of the top-rated banks.
1.  Erste Group Bank
First Austrian savings bank, Erste Group Bank AG was founded in 1819. It is one of the biggest banks in finance. And maintainer of programs in Central and Eastern Europe. It serves 15.7 million clients across over 2,700 branches in seven countries. The Bank takes deposits and carries out retail, corporate, and investment banking operations. The core activities of Erste Group include consultancy services and support. Helps their clients in financing, investment, and interbank market operations.
2. Raiffeisen Zentralbank (RZB Group)
This bank takes the third position among all other banks as the top bank according to the total asset held. The bank has total assets of 134.847 billion euros. RZB Group is Austria's second-biggest bank.
In 2017 the central bank and its affiliate Raiffeisen Bank International were combined.
It serves as the business hub for the whole RZB Business. The main member is the listed company Raiffeisen Bank International AG (RBI) and the eastern European banking network (CEE).
Headquarters: Vienna, Austria.
Subsidiaries: Raiffeisen Bank, Priorbank.
Customer care: + 43-1-71707-0
UniCredit Bank Austria AG
Total assets of UniCredit Bank Austria AG amount to 105,785 billion euro. It was founded in 1991 and came under UniCredit in 2005. UniCredit Bank Austria AG, also known as Bank Austria. It is an Austrian bank, operated by UniCredit Group in Milan, Italy, at 96.35 percent. There are 3,800 offices in 19 countries and about 71,000 employees in the UniCredit network in the Region.
BAWAG P.S.K.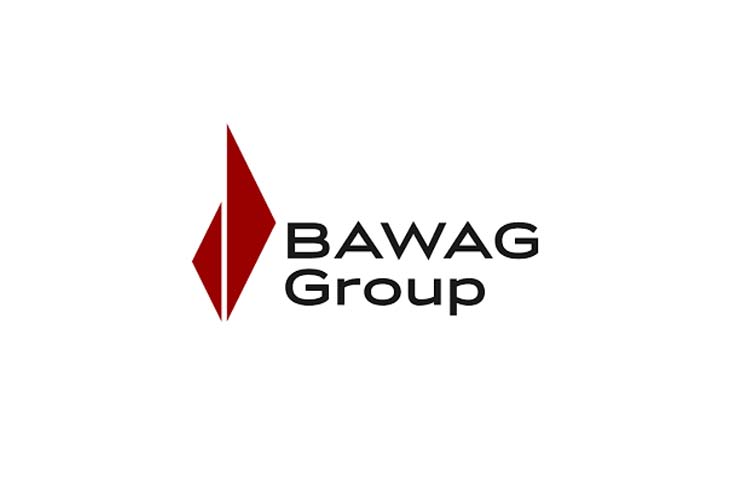 This bank took the fourth position according to the total assets that it holds. The total assets of BAWAG P.S.K. are 39,743 billion euro.
Wien is the main headquarter of the bank. For now more than 100 years they have served more than 2.5 million customers. BAWAG is one of the main national banks in Austria. It serves Austrian retail, small business, and corporate clients throughout the region. Also, provides savings, payment, lending, leasing, and insurance products and services. Two-thirds of client loans originate from Austria.
Headquarters: Vienna, Austria.
Website: https://www.bawagpsk.com/BAWAGPSK/PK
5. Alpen bank
Alpen bank is a private bank with headquarters in Innsbruck, and northern Italy. Customer assets under administration stood at around €2.0 billion in 2018. With its private banking business model, it has been on a steady growth track since its launch. The AlpenBank operates in Innsbruck, Salzburg, and Bolzano from three locations. Its customers are wealthy private clients from west Austria, northern Italy, Germany.
Headquarters: Innsbruck, Austria
6. Oberbank
Oberbank AG is a Linz-based regional bank that is part of the 3-Banken-Gruppe. In the Format Bank Test, the Oberbank was awarded the title of "best institution" in 2007. The Oberbank was the only bank in Upper Austria to have been awarded the BGF seal of approval on 6 February 2013. For the second time in a row, in 2016, the Oberbank obtained the approval seal from the BGF.
7. Raiffeisen-Landesbank Tirol
Raiffeisen-Tirol Landesbank AG. is a bank located in Innsbruck, Tyrol, Austria? The bank is the central Raiffeisenbank institution in Tyrol. The bank is a member of the Raiffeisen Bankengruppe. A member of the Austrian Raiffeisenverband, and a member of the International Raiffeisen-Union.
The bank was one of Raiffeisen Bank International's owners also.
The bank also set up a joint venture with its Italian counterpart AlpenBank: Raiffeisen Landesbank Südtirol-Cassa Centrale Raiffeisen dell'Alto Adige.
Headquarter: 1–7 Adamgasse, Innsbruck, Austria
The Sberbank Europe Group is a banking company with headquarters in Vienna, Austria. The bank is owned by Russia's Sberbank. It offers financial services to more than 740,000 clients in eight centra. The Sberbank Europe Group is a part of Russia's Sberbank. Russia's Central Bank is Sberbank's founder and a key shareholder. The Bank has 188 branches in Eastern and Central Europe. In 2017, Global Finance named Sberbank the "Best Bill Transactions & Presentment. In 2018, the bank won by The Banker magazine in the categories "Best Bank in CEE".
Headquarters: Vienna, Austria.
This Bank is an Austrian bank in the Alps-Adriatic, with many cross-border activities. The party is present in Macedonia, Montenegro, Macedonia, Slovenia, Croatia, Bosnia, and Herzegovina. Still, in Austria, which is now owned by Austrian Anadi Bank. This was another bank that was spun off Hypo Alpe-Adria-Bank International AG. But, the bank itself had no banking license.
Founded in 1922, the Viennese-based private Bank Gutmann AG, Schwarzenbergplatz, specializes in asset management and is Austria's market leader. The bank is owned by the Kahane family at 80 percent. And the executive and non-executive partners at 20 percent. Today Gutmann oversees €20.5 billion of company assets (as of 2019). Customers include domestic and international businessmen, affluent private clients, and institutional investors. Bank Gutmann was active in all areas of the banking business except savings deposits and issue bonds and mortgage bonds. 
---
Source WallStreetMojo
The cover image is somewhere in Wien, Austria. Photo by Caterina Begliorgio on Unsplash