Transportation in Canada
Transportation is responsible for the development of civilizations from very old times by meeting travel requirement of people and transport requirement of goods. Such movement has changed the way people live and travel. In developed and developing nations, a large fraction of people travel daily for work,shopping and social reasons. But transport also consumes a lot of resources like time,fuel, materials and land.Transportation has always played an important role in influencing the formation of urban societies.
Transportation in Canada, the world's second-largest country in total area, is dedicated to having an efficient, high-capacity multimodal transport spanning often vast distances between natural resource extraction sites, agricultural and urban areas. Canada's transportation system includes more than 1,400,000 kilometres (870,000 mi) of roads, 10 major international airports, 300 smaller airports, 72,093 km (44,797 mi) of functioning railway track, and more than 300 commercial ports and harbours that provide access tothe Pacific, Atlantic and Arctic oceans as well as the Great Lakes and the St. Lawrence Seaway.
Gross domestic product, transport industries, 2005
Read more below, comment, or contact us if you have any questions.
Industry
Share of
transportation GDP (%)
Air transportation
9
Rail transportation
13
Water transportation
3
Truck transportation
35
Transit and ground
passenger transportation
12
Pipeline transportation
11
Scenic and sightseeing
transport/Transport support
17
Total:
100
1. Getting Around Canada by Plane

Air Canada is Canada's oldest airline, flying to more Canadian destinations than any other airline. It is a Star Alliance member and has a fleet of planes that includes large jets like the Airbus 300 and the Boeing 777 to smaller propeller aircraft.
Nipping at Air Canada's heels as the next biggest airline in Canada is West Jet, which markets itself as a fun, no-frills, low-cost carrier.
The next biggest airline that operates among cities in Canada is Porter – a fast-growing short-haul carrier that operates in Central and Eastern Canada.
some special names of airlines: Air Canada jetz, Air canada, Air Creebec
Canada has a clean, efficient and far-reaching national rail system – VIA Rail that links eight Canadian provinces (rail service is not available Prince Edward Island, Newfoundland or the three northern territories).
VIA offers economy and business classes as well as sleepers for lengthy, overnight routes.
The cost of traveling VIA is comparable to that of flying – sometimes cheaper, sometimes more expensive.
Other rail operators such as the Rocky Mountaineer specialize in routes with dramatic backdrops and are really more than just a mode of transportation.
3)Driving in Canada

Driving to Canada or renting a car when you get here is a good option for exploring Canada and its plethora of wonderful towns and cities. All major airports in Canada have at least one car rental company on-site.
Canada's roads are generally well maintained and major highways link cities across the country.
A valid foreign driver's licenses should suffice for visitors driving in Canada. Note that we drive on the right hand side of the road in Canada and follow a set of laws and regulations similar to those in the United States, including car seat and booster seat regulations for children
4)Ferry services in canada
Canada has the most coastline in the world and the biggest lakes so ferry service is logically a significant mode of transportation in certain regions.
On the British Columbia coast and in the Maritimes especially, where there are lots of islands, ferries are necessary to getting around with and without cars. Sometimes, ferry service may be the more scenic choice, such as if going from Seattle to Victoria, B.C.
MAJOR CHEAPEST ONE's:
Public transportation (public transit)
All cities and most major towns in Canada have a public transportation system with one or more ways to travel, such as: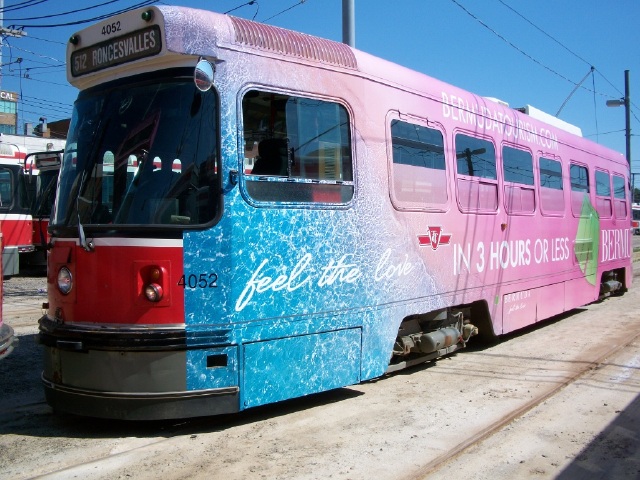 bus
train
subway
light-rail trains
streetcars (trams)
If you plan to use public transportation, research your options before you decide where to live.
The bus is the most common form of urban transportation in Canada. Some cities have other modes of public transit. In most cases, you can easily transfer from one mode of transportation to another.
To use public transportation, you must buy a ticket or a transit pass. Transit passes give you unlimited use of public transportation for a certain period (one month or more). They are usually cheaper than buying many tickets if you plan to use public transportation often.
In most cities, you can buy tickets at:
convenience stores
major transit stations
from the bus driver (you'll need to give the exact amount)
You can find out more about public transportation in your city or town by:
calling a transit information line
visiting the website of your city government
visiting an information kiosk at a main transit station
Transportation for people with physical disabilities
Public transportation often has features to help people with physical disabilities. In many cities and towns, there are services specifically for people with limited mobility.
Learn more about these services in the same way you'd learn more about other public transportation options.
Taxis
All cities and towns have one or more companies that offer taxi service.
Taxis are quite expensive, so many people only use them when they don't have another option. If you want to know how much your trip will cost, ask the driver before the trip starts.
Taxi costs include:
set rates used by meters to calculate the cost of your trip based on mileage and fees
these rates are fixed and can't be negotiated
you pay the amount shown on the meter at the end of your trip
optional tips for the driver, especially if they help you with lots of bags
Taxi drivers have an official identification card to show that they are licensed by the city. You can find the card on the dashboard of the taxi.
There are two ways of catching a taxi:
Call for a taxi to pick you up by: finding the telephone numbers of taxi companies:
on the Internet
in a phone book
by contacting the transportation department of your city government
telling the taxi operator:
Catch a taxi by:

going to a taxi stand
"hailing" a taxi on the street by standing on the sidewalk and waving your hand at an empty taxi driving past
Walking and cycling
Walking and cycling are healthy and cheap ways of getting around Canadian cities and towns.
You can usually get a map of bicycle routes from:
local bike shops
your city government:
website
information kiosks
source: transportation canada
Published by-ANTIKA
---
We write independent articles on travel and living anywhere for everyone. We talk about work, study, moving, health, school, travel, and shopping. Refugees and immigrants are welcome!  
Do you want to help refugees and immigrants?
Contact us
or
email us
to join us. 
Do you want to write articles like this one for us?
Contact us
or
email us
to apply. 
Do you see any mistakes in this article? Please leave a comment or
contact us
. Thank you!
---