Canada is a country in the northern part of North America. Its ten provinces and three territories extend from the Atlantic to the Pacific and northward into the Arctic Ocean, covering 9.98 million square kilometers (3.85 million square miles), making it the world's second-largest country by total area. Its southern border with the United States, stretching some 8,891 kilometers (5,525 mi), is the world's longest bi-national land border. Canada's capital is Ottawa, and its three largest metropolitan areas are Toronto, Montreal, and Vancouver.
Museums in Canada
Visiting museums is awesome; you get to learn, relax, absorb some culture, and be entertained in one fell swoop. To help you get your culture on, here is a list of some of the best museums in Canada you need to check out…
Royal Ontario Museum, Toronto, Ontario
History
The ROM is straight up one of Canada's best museums. Most people in Southern Ontario will be introduced to this one through a class trip. While some may be intrigued, it's usually not until one visits on their own that they come to the conclusion that the place is actually pretty cool. Full of exhibitions like natural history and culture, this museum boasts six million items including an impressive dinosaur bone collection. They continually change their exhibitions to keep things fresh, so keep an eye on what's currently showing.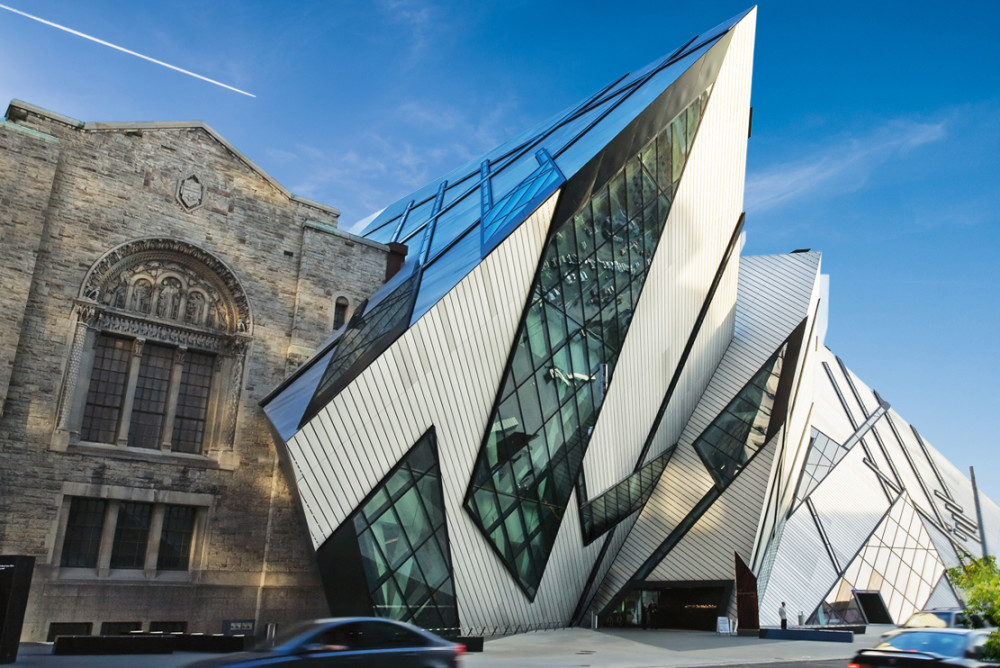 Opening hours: 10 am to 5:30 pm
Location:100 Queen's Park
Toronto, Ontario
M5S 2C6
Canadian, and European historical artifacts; as well as African, Near Eastern, and East Asian art.
It houses the world's largest collection of fossils from the Burgess Shale with more than 150,000 specimens.
The museum also contains an extensive collection of design and fine art.
Royal Tyrrell Museum, Drumheller, Alberta
History
When visiting a museum, the choice of which exhibits to check out can be a pretty overwhelming decision. Not the case with the Royal Tyrrell Museum, which proudly displays one of the largest and most acclaimed collections of dinosaur bones on the planet. Forty mounted skeletons, a live reef, and live paleontological excavations make this one a must-visit.
Location: Midland Provincial Park
Opening hours: 10 am to 5 pm
Collections: One of the most popular is "Dinosaur Hall", with over 40 mounted dinosaur skeletons, including specimens of Tyrannosaurus rex, Albertosaurus, Stegosaurus and Triceratops
Other exhibits include "Lords of the Land", a gallery of some of the most dangerous theropods known from Alberta, "Burgess Shale".
Montreal Museum of Fine Arts, Montreal, Quebec
History
Canada's first museum and still one of it's best, the Montreal Museum of Fine Arts has one of Canada's best collections of contemporary and classic visual art. Featuring art from the Group of Seven, renowned Inuit and First Nations artists, as well as European Impressionists, compliment an astounding collection of artefacts and decorative arts.
Location: 1380 Sherbrooke St W, Montreal, Quebec H3G 1J5, Canada Opening hours: 10 am to 5 pm
Art collection consisting of 72 canvases and 4 bronzes.
In addition he donated to the Montreal institution a building site on the north-east corner of Phillips Square and further the sum of money of $8,000.
This latter gift was on condition that a new museum be constructed on the site within three years. On the 26 May 1879, the Governor General of Canada.
Canadian War Museum, Ottawa, Ontario
History
Regardless of your feelings around war, this museum is worthy of a visit. The museum aims to bring an understanding to armed conflict in addition to honouring the legacy of Canada's war veterans. The numerous exhibitions do a wonderful job of emphasising the experience of war while also displaying interesting and rare vehicles, uniforms, medals, personal memoirs, and more.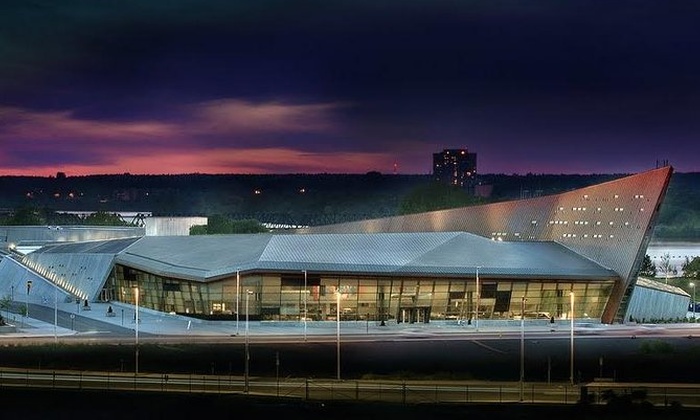 Opening hours: 10 am to 5 pm
Location: 1 Vimy Pl, Ottawa, ON K1A 0M8, Canada
Collections of military artifacts in the possession of the Canadian federal government, organized by militia officers of the Ottawa garrison.
Its first facility was a series of rooms in the Cartier Square Drill Hall. The collection was later adopted by the Public Archives of Canada. The collection of war artifacts gained its own dedicated facility in 1967.
Canadian Museum for Human Rights, Winnipeg, Manitoba
History
The newest museum on the list, the Canadian Museum for Human Rights has some of the most striking displays of architecture in the country. Beyond the incredible building standing on the banks of the Assiniboine River, the museum is 4,000 metres, features 11 galleries on seven levels, and leads visitors on ascending walkways of backlit Spanish alabaster. Yeah. It's impressive. Not only does this museum aid in one's understanding of human rights, but also brings attention to some of the today's issues, ultimately, inspiring change.
Opening hours: 10 am to 5 pm
Location: 85 Israel Asper Way, Winnipeg, MB R3C 0L5, Canada
Canadian Museum for Human Rights is rooted in humanity, making visible in the architecture the fundamental commonality of humankind a symbolic apparition of ice, clouds and stone set in a field of sweet grass.
Carved into the earth and dissolving into the sky on the Winnipeg horizon, the abstract ephemeral wings of a white dove embrace a mythic stone mountain of 450 million-year-old Tyndall limestone in the creation of a unifying and timeless landmark for all nations and cultures of the world.