Norway is a Scandinavian country encompassing mountains, glaciers, and deep coastal fjords. Oslo, the capital, is a city of green spaces and museums. Preserved 9th-century Viking ships are displayed at Oslo's Viking Ship Museum. Bergen, with colorful wooden houses, is the starting point for cruises to the dramatic Sognefjord. Norway is also known for fishing, hiking, and skiing, notably at Lillehammer's Olympic resort.
1. Lofoten
Lofoten is an archipelago in Norway. It's known for its dramatic scenery, with peaks like the Svolværgeita pinnacle jutting up into the sky. Himmeltindan Mountain sits on Vestvågøya Island.
The nearby Lofotr Viking Museum features a Viking longhouse reconstruction. Cycle routes cover the islands, passing through fishing villages like Henningsvær, which has colorful buildings lining its waterways.
Ratings: 4.1
Location: The Lofoten Islands belong to Norway and form an archipelago 300 km to the north of the Arctic Circle
Geology: In Vestvågøya mountains have steep slopes towards the open sea in the northwest and southeast while slopes pointing towards the interior of the island are more gentle. This is the result of erosion acting on a landscape.
2. Bryggen
Bryggen, also known as Tyskebryggen, is a series of Hanseatic heritage commercial buildings lining up the eastern side of the Vågen harbor in the city of Bergen, Norway. Bryggen has been on the UNESCO list for World Cultural Heritage sites since 1979.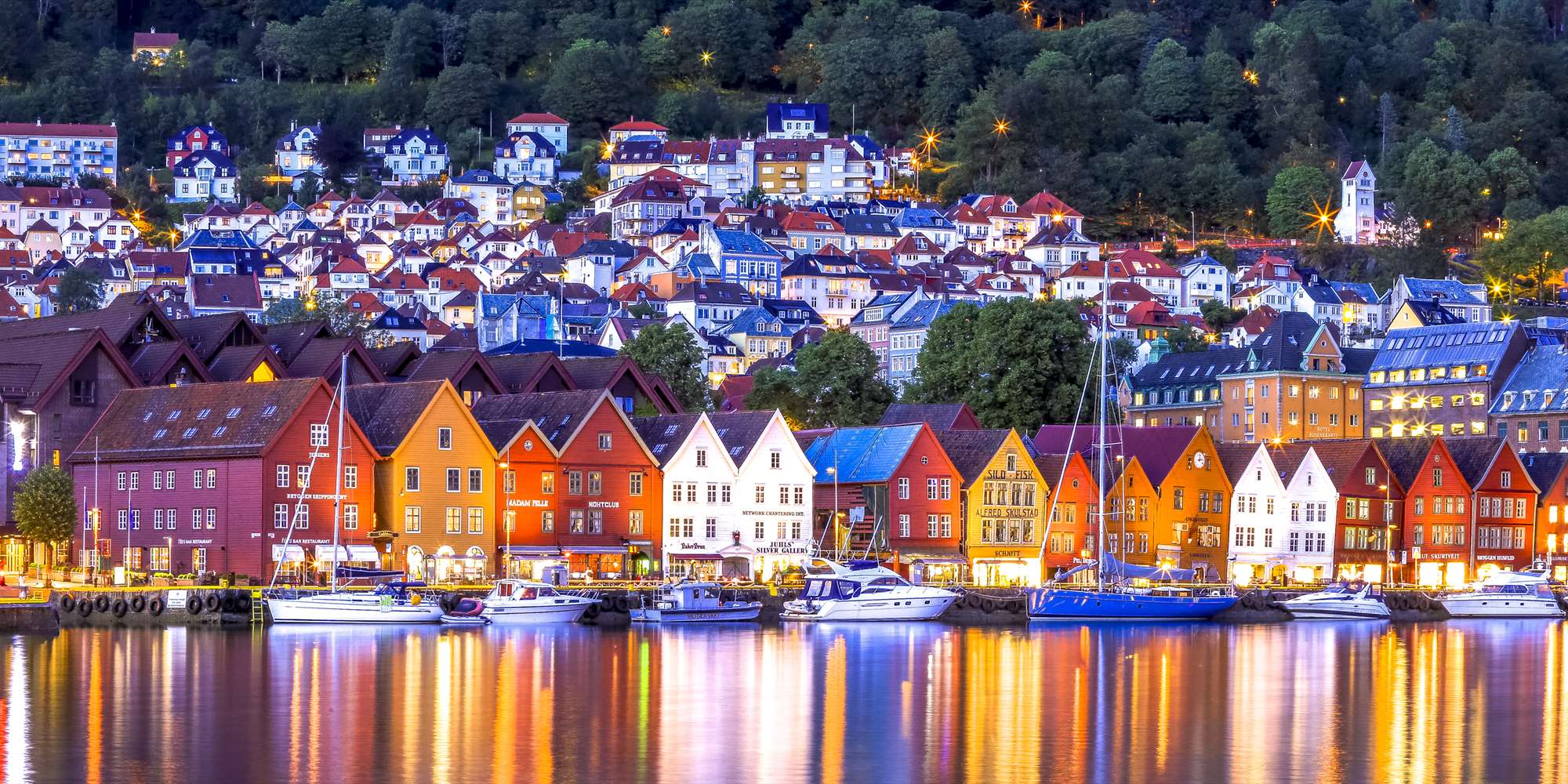 Ratings: 4.7
Location: Bryggen, 5003 Bergen, Norway
Phone: 47 55 55 20 80
3. The Vigeland Park
Sculpture Park & museum displaying the works of Gustav Vigeland, plus temporary art exhibitions. Gustav Vigeland (11 April 1869 – 12 March 1943), born as Adolf Gustav Thorsen, is most associated with the Vigeland installation (Vigelandsanlegget) in Frogner Park, Oslo. He was also the designer of the Nobel Peace Prize.
Ratings: 4.0
Location: Nobels gate 32, 0268 Oslo, Norway
Phone:+47 23 49 37 00
4. Viking Ship Museum
The Viking Ship Museum is located on the Bygdøy peninsula in Oslo, Norway. It is part of the Museum of Cultural History of the University of Oslo and houses three Viking era burial ships that were found as part of archaeological finds from Tune, Gokstad, Oseberg, and the Borre mound cemetery.
Ratings: 4.1
Locations: Huk Aveny 35, 0287 Oslo, Norway
Phone: +47 22 13 52 80
5. Preikestolen
Preikestolen or Prekestolen is a tourist attraction in the municipality of Forsand in Rogaland county, Norway. Preikestolen is a steep cliff that rises 604 meters above the Lysefjorden. Atop the cliff, there is an almost flat top of approximately 25 by 25 meters.
Ratings: 4.7
Location: Rogaland, Norway
Mountain Range: Scandinavian Mountains
Published by: Antika