Located in the heart of Europe, Germany today maintains the continent's most powerful economy. However it is probably best known for its World War II history and the country's even more recent times when it was split into East and West; everybody knows about the Berlin Wall, which came down less than 30 years ago. There's a load of culture, natural beauty, and much older history to discover in this large European nation. Germany has many tourist attractions, there are many places which attract tourists from the world.
5 unique places to visit in Germany
Berlin
A federal state and the capital city of Germany, Berlin is widely associated with its World War II history and former division of East and West Germany by the Berlin Wall during the Cold War. Since the fall of the historic wall in 1989, Berlin today is now a vast, unified city diverse in ethnic groups and abundant in sightseeing attractions, culture and nightlife. Many tourists are drawn to Berlin's famous historic structures, which include the Brandenburg Gate and the Reichstag. Although most of the Berlin Wall was demolished, there are some portions still standing near Checkpoint Charlie and Reichstag.
Munich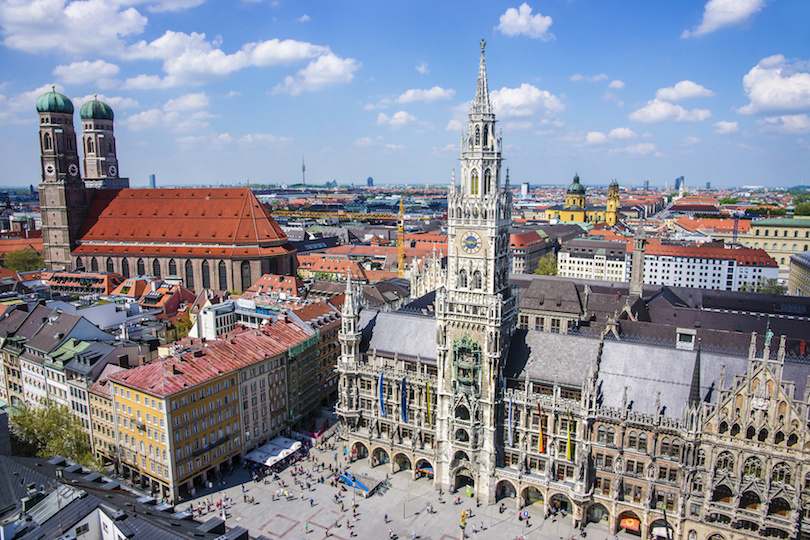 Best known as the origin of the world famous Oktoberfest, Munich is one of the best places to visit in Germany with a great culture scene. Munich is home to several sophisticated opera houses and theaters like the National Theatre. The city center is an attractive blend of classic and modern architecture, teeming in historic churches, medieval walls and royal palaces as well as bustling shopping centers and nightlife venues. Munich's Oktoberfest began in 1810 with a royal wedding celebration. Today, this famous beer festival draws millions of visitors every year to take part in the revelry that involves several gigantic beer tents, delicious Bavarian food and millions of liters of beer.
Neuschwanstein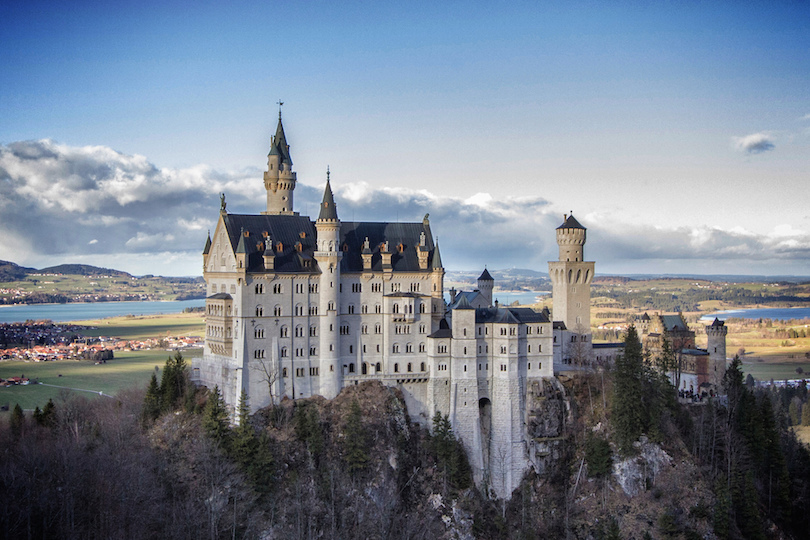 The most photographed building in Germany, Neuschwanstein Castle, is also one of Europe's most popular tourist destinations. Nestled among the breathtaking beauty of the Bavarian Alps near the town of Fussen, this fairy-tale castle served as the inspiration behind Walt Disney's Sleeping Beauty Castle. Constructed in the late 1800s, Neuschwanstein Castle was never built for defense purposes as most castles. Instead, this castle was created as a fanciful retreat King Ludwig II of Bavaria who had a reputation for abiding in daydreams instead of reality.
Heidelberg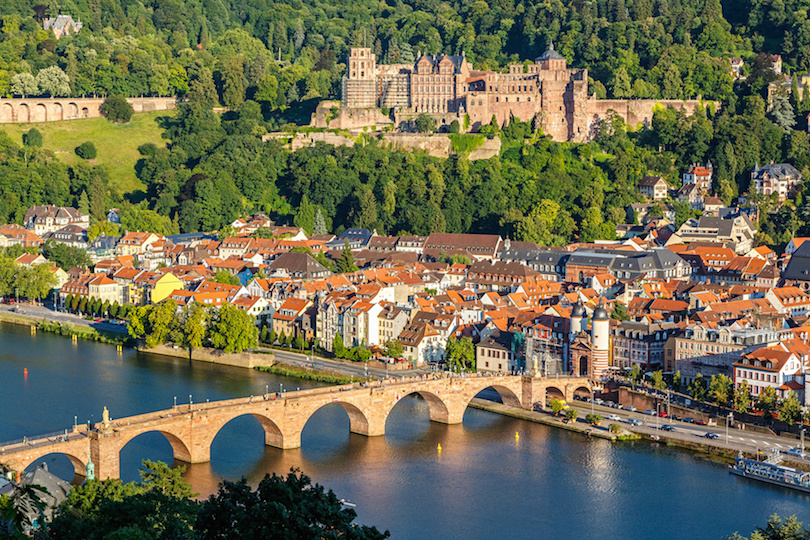 With historic treasures like the medieval Old Bridge, the Heidelberg Castle, the Church of the Holy Spirit and the Knight St. George House, it is no wonder that Heidelberg is a popular tourist attraction. The city center's main street, Haupstrasse, is packed with pubs, restaurants, museums, art galleries, shops and markets selling the likes of beer steins, cuckoo clocks and German sausages. Home to Germany's oldest university, Heidelberg's long academic history can be retraced along the Philosopher's Walk, a scenic footpath often walked by many earlier philosophers and professors.
Lubeck
As one of the largest Baltic seaports in Germany, Lübeck is located in the country's northern-most state, Schleswig-Holstein. Founded in 1143, Lübeck served for several centuries as the capital seat of the Hanseatic League. Although it was the first German city to be bombed and damaged during World War II, Lübeck still retains much of its medieval architecture, making it a popular tourist destination. A walk through the narrow streets of the Altstadt offers views of historic sites like the stunning cathedral, the 12th century Town Hall and the old city gates of which the Holstentor is the most famous.
---
Source: touropia