Culture and heritage that run back as far as the beginning of humanity, tourist places to visit in China are an overwhelming adventure. Mysterious destinations take travelers back in time to provide them a glimpse of the world's oldest and most revered treasures known to mankind.
What are some places to visit in China?
These are some nice places to visit in China.
Forbidden City (The Palace Museum)
Just as you land in Beijing, the capital of China, the towering presence of an ancient palace complex will be noticeable to you sooner rather than later. Located in the heart of Beijing, Forbidden City is one of the most beautiful places to see in China. Travelers can explore the 180 acres complex that now houses some of the finest artifacts and collections with regards to Chinese history.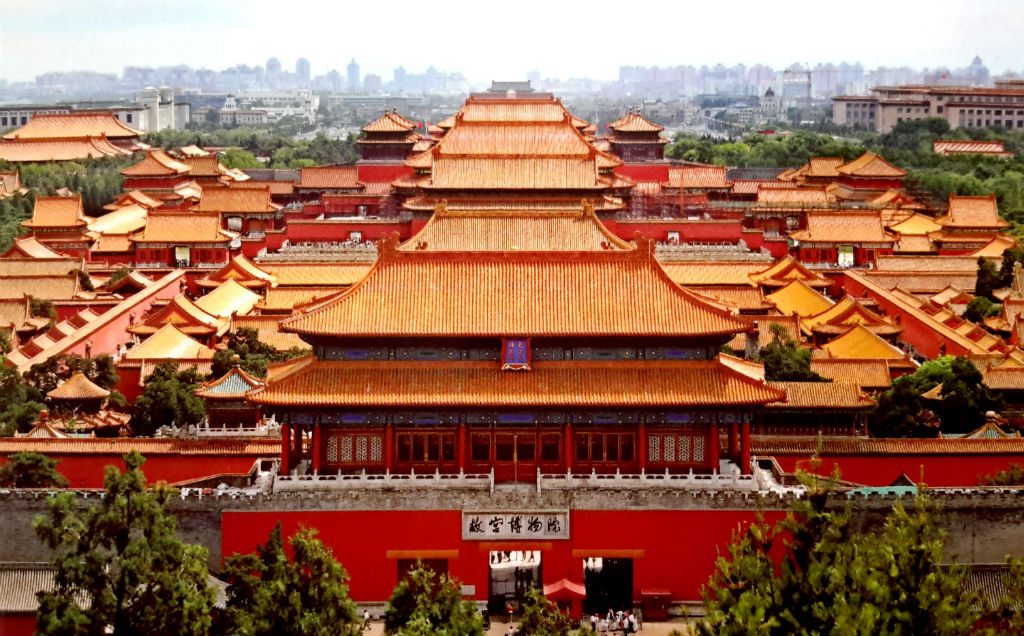 Interesting Fact: In terms of annual visitors, Forbidden City sits on top of the list of most revered tourist places to visit in China.
Rating: 4.5
Location: 4 Jingshan Front St, Dongcheng, Beijing, China, 100009
Terracotta Army
Wouldn't it be fascinating to witness an 8000-strong army frozen in time for the past 2000 years? Yes! An entire army full of warriors, generals, and horsemen sculptured in memory of the lost soldiers that immortalized their sacrifices made for Qin Shi Huang- the first known emperor of China.

Interesting Fact: This fascinating mausoleum was lost in time and was discovered only as recently as 1974 by Chinese farmers.
Rating: 4.6
Location: Lintong, Xi'an, Shaanxi, China, 710612
Temple of Heaven
One of the most sacred and revered religious tourist places in China, the Temple of Heaven is a beautiful temple constructed 600 years ago in Beijing. A place where the emperors of the centuries gone by would pray for good harvest was made a UNESCO world heritage site recently. With heavy symbolism to Taoism, this temple is a local favorite and often provides a good chance for photography lovers to get in some stunning pictures.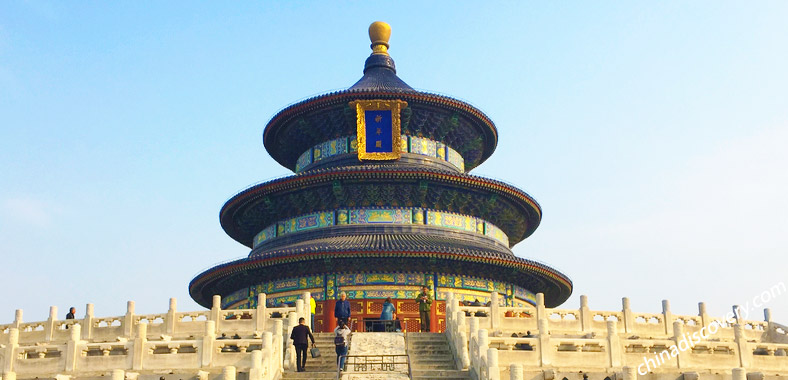 Rating: 4.6
Loaction: 1 Tiantan E Rd, Dongcheng, China, 100061
Hours: 6am to 8pm
Great Wall Of China
The Great Wall of China is probably one of the most talked about 7 wonders of the world and with good reason! A 6000-km long wall built 2000 years ago is one impressive architectural feat that even in today's time would near impossible to replicate. Not only does the Great Wall of China attract international tourists fascinated by such a marvel, it also is a paradise for history and architecture lovers as they understand the complexity of the wall that was built and rebuilt over the years.
Interesting Fact: The Great Wall of China is the only monument in the world that is visible from outer space!
Rating: 4.2
Location:  Huairou, China
Hours: 7:30 am to 5:30 pm
The Bund, Shanghai
The Bund Waterfront is one of the most symbolic tourist places to visit in China that has withstood the test of time and still increased its charm and beauty. The beautiful waterfront that runs across the Huangpu river has become the identity of modern Shanghai.
Tourists can visit The Bund to enjoy a serene view of the river and the city skyline from one of the most revered locations in hi-tech Shanghai.
Rating: 4.6
Location: Zhongshan East 1st Rd, Wai Tan, Huangpu, Shanghai, China